7:30 a.m.
Found his toilet (no.2) in his litter box!!
It was a little soft but a good amount.
Once he uses a litter box, the litter is scattered all over ><.
Changed diaper sheets 🙂
Placed his water and food a little farther to make him walk 😉
Kenzo came in while cleaning the room but he seems to not care about Cha-san. This young active boy is more interested in the outside of the house lol.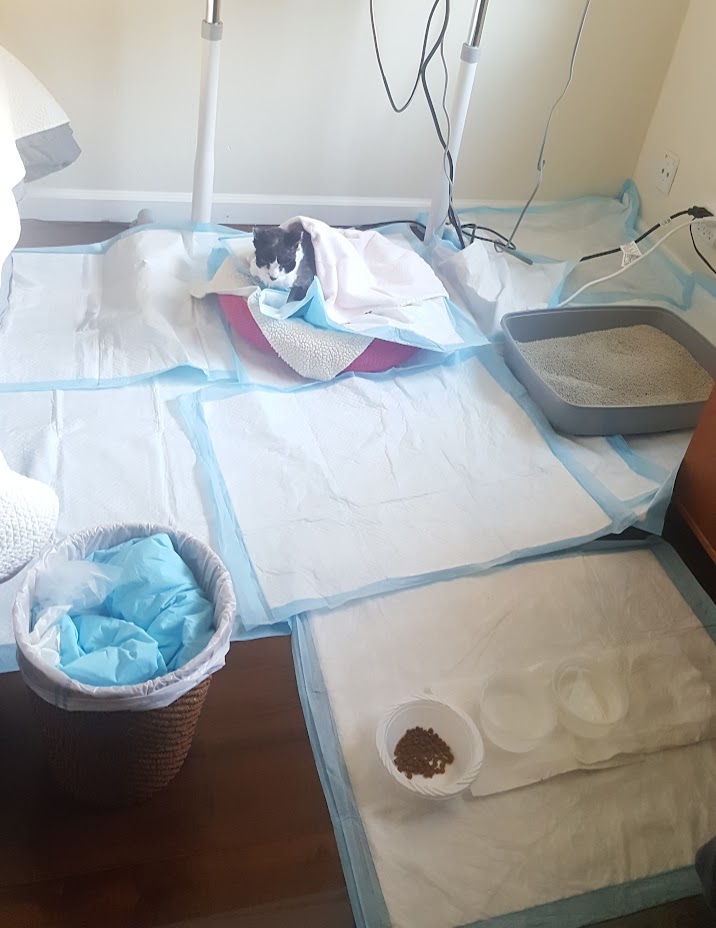 He sits up and purrs often 🙂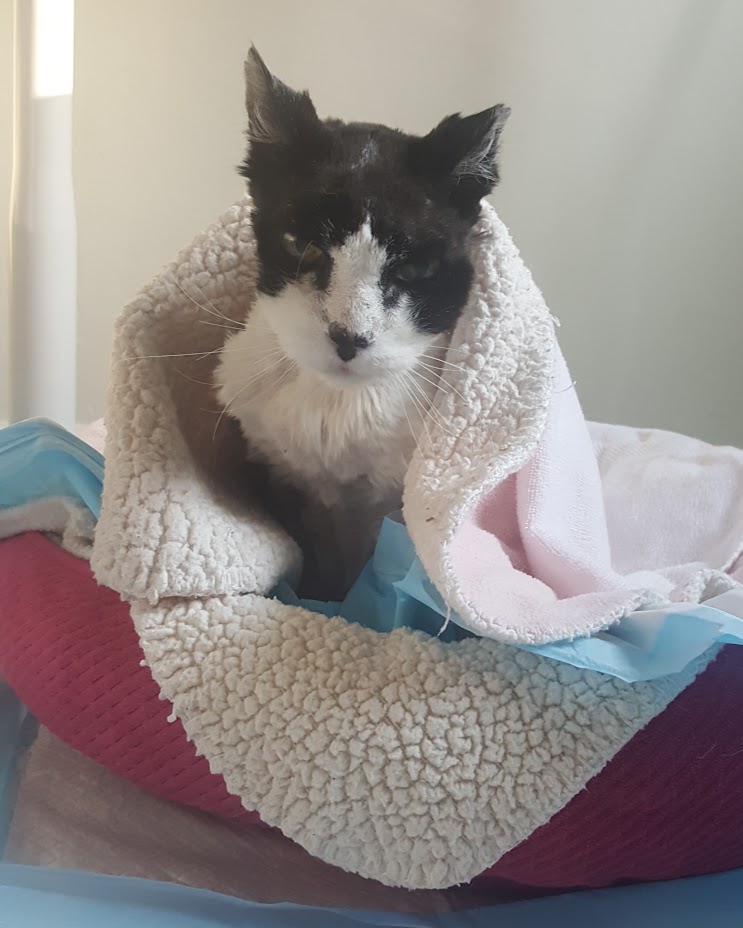 8:00 p.m.
He refused to eat wellness gravy tuna after 3 spoons.
He ate 1/4 package of b.f.f. no medicine. His appetite seems to be dropping.
Massaged him. He is resting.
11:30 p.m.
He is eating wet food by himself!