He did a toilet (no. 2) today.
It seems like every three days.
He often climbs under the blanket.
He must be enjoying the warmth in it.
Good for Mochi, She can sneak his food easier (but she was caught and missed it.).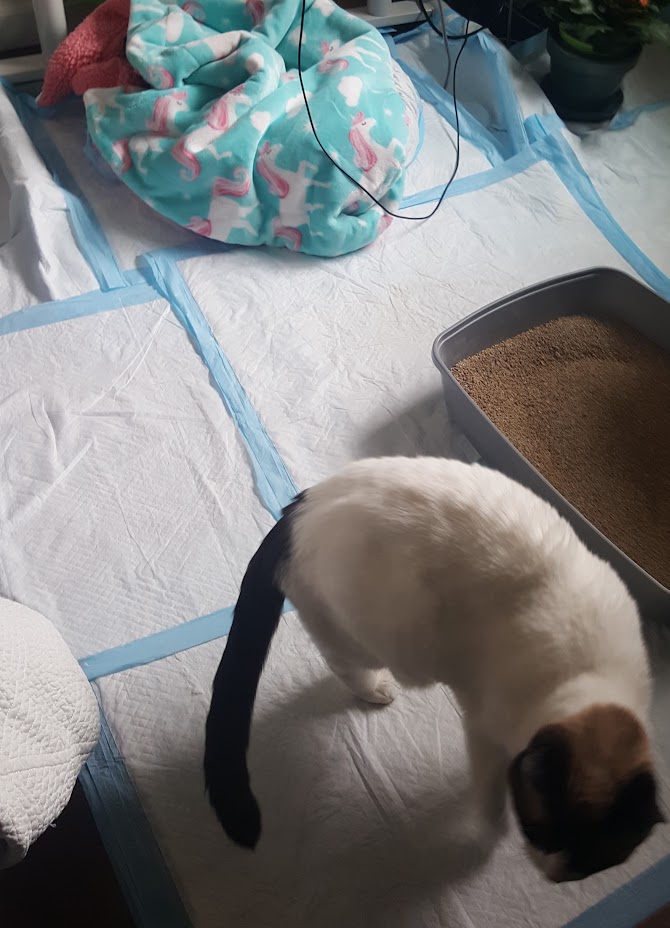 Mama-san cut his left over fan (she calls it "a fan" 🙂 ) from his butt area.