Cha-san seems comfortable in the house now.
He does not howl anymore even after he gets close to Mochi?
They know how to keep a distance from each other.
But when Cha-san is hungry, he tries to eat Mochi's food.
So mama-san usually picks him up and moves him to his bowl.
Cha-san seems okay that mama-san does that to him.

mama-san wonders if he could be picked and held.
She did once about a week ago.
He meowed. He was confused.
Today, mama-san tried again and success!
He looked stupefied in amazement.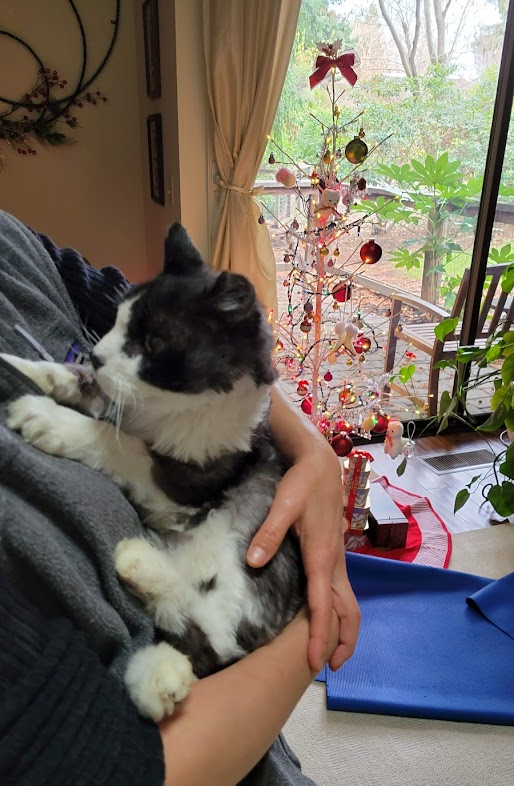 mama-san was also surprised that he did not hiss.