Mochi gets her breakfast from an auto feeder at 6:50 a.m. every morning.
She stands by her feeder early, long before.
Drama happens when Cha-san comes out while Mochi is waiting for her food.
Mochi usually hisses at him and pushes him away.
Then Cha-san starts howling..
This results in mama-san's lack of sleeping?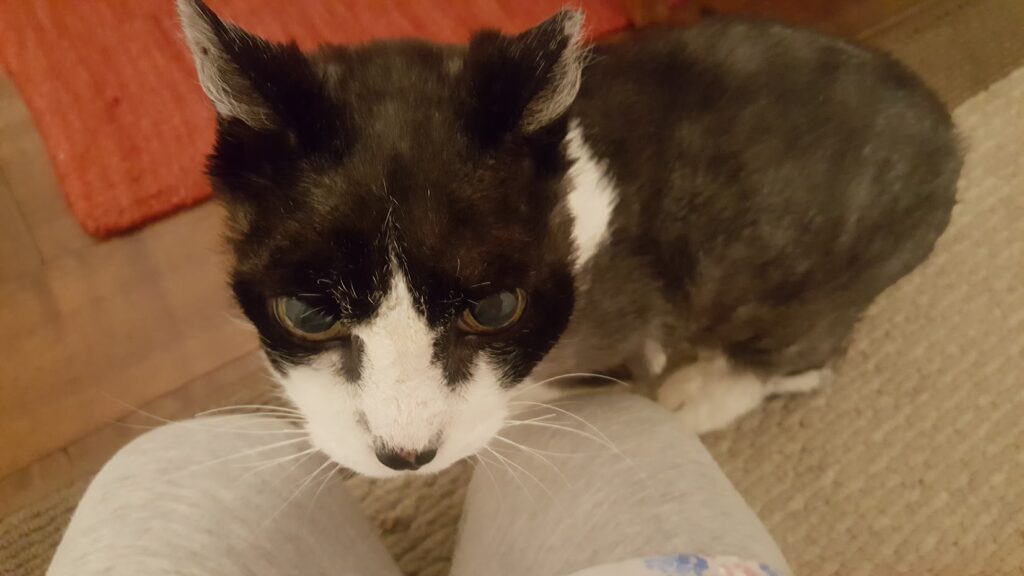 When mama-san came to stop his howling, he climbed up on her knee?